Katie Lyons, LCSW - 2021 Best of Chicago Award

Psychotherapy,Mindfulness Training, Performance Enhancement, Coaching
| | |
| --- | --- |
| Posted on April 24, 2011 at 6:27 PM | |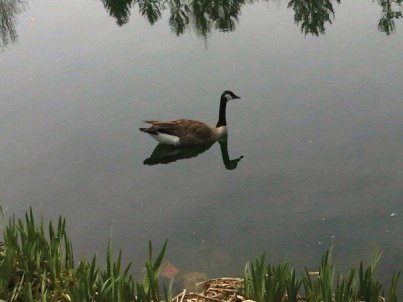 Just returned from The Heatland Spa in Gilman, IL where I spoke on "Mindfulness" ...one of my favorite topics.  I am grateful to have been part of The Heartland's Speaker Program for several years now.  Each time I speak, I spend the weekend and am blessed to bring a guest  in exchange for my talk.  This weekend I brought my niece, Katie. We arrived there  Friday afternoon, had an excellent healthy dinner, followed by a Qi Gong class. 
Saturday began with a beautiful two-mile walk, a great breakfast, a little reading and a fabulous massage.  After lunch,  I listened to Kim Onnen talk about Motivation,  swam a mile in their pool, participated in Aqua Motion and topped it off with a yoga class.  My talk was Saturday night, "Living in the Moment...The Art of Mindfulness."  We had a wonderful group and a lively discussion which continued for hours.
This morning I took my two-mile walk with the group at 7am and had my last meal of this relaxing weekend with my new friends. 
I am very appreciative to have had this opportunity to rejuvenate:)
Categories: None
/